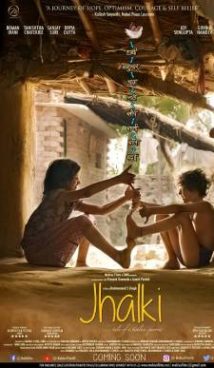 Synopsis
Jhalki … A Different Childhood (Ek Aur Bachpan), is a lyrical story of the search of a nine-year-old girl for her seven-year-old brother against the backdrop of bonded child labour in the carpet weaving factories of India.
Like countless other kids from her village, one fine day, her beloved brother is traded-off in a very unlikely situation for the family. A seven-year-old kid who was used to fun and freedom in spite of the existing poverty is suddenly thrown into an inhuman world of child labour with no respite from a terminally gloomy, dark and depressing workplace.
Jhalki decides to follow her instincts and not take the trade-off lying down. In the process, she ends up running into obstacles of the system that only aids child labour bureaucracy, corruption and exploitation and so on.
Armed with a folk story of a tireless sparrow that gets her lost grain of food back for her children, a never-say-die attitude and an uncanny presence of mind, Jhalki eventually becomes instrumental for a snowballing movement that frees Babu, her brother, along with thousands of other children caught in the vicious trap.